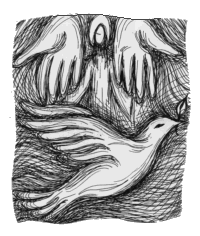 In a move that makes me wonder if the United States Ambassador to the United Nations isn't a complete imbecile, the conflict in Israel will not even receive a "wrist slap" from the "International Community", as represented by the United Nations. Why, you ask? Well, when the resolution went before the Security Council, the United States was the only nation opposed. Ten nations voted in favour, four abstained (if you don't have anything nice to say …), but instead of abstaining – keeping their ignorant mouths shut, and allowing the resolution to pass – the United States, self-declared Police of the World, decided to
VETO
the resolution.
Hell, why stop a war when we don't like the language of the resolution? This only further demonstrates the self-centredness of the United States, and how they are more concerned about how they will look to their constituents in an election year (mid-term congressional and other crap). Must not offend the voters now, right?
The United States must share in the responsibility for the growing death toll in Israel and Palestine. With their decision to veto the U.N. resolution to condemn the latest attacks by Israel the United States has taken on the blood that is being spilled, even as though they had fired the shells and dropped the bombs themselves.
Taher al-Nunu, the spokesman for the Palestinian Foreign Ministry said, "the United States must bear some responsibility for Israel's attacks. … The veto is a political cover for the crimes of the occupation, and regrettably, instead of putting war criminals of this government that lost its mind on trial, they are giving a political cover to carry out more of these crimes …".
How many more must die before enough is enough?
How much blood must the land absorb before it is torn asunder by the horror of the act … apparently not enough … yet.
Tags: